Knowledge perfectly dispensed!
The bonding, sealing and encapsulation of components is of great importance for the performance and quality of your components and products. But only the synergy between technology, process and operator guarantees real added value and optimum quality.
In our Academy you will learn how to make the most of your dispensing system. Our program meets your level of knowledge and gives you the opportunity for individual development - be it to acquire new knowledge or to refresh it. Take a look at our event program and register now!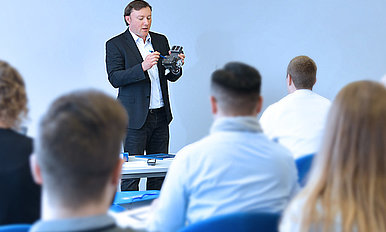 Our portfolio
Varying basic knowledge and different experiences - our modular course and level concept makes it easier for you to get started with fast practical success.
Your Benefits
For many products, dispensing processes are relevant to function, or even safety. This is why the investment in dispensing knowledge is always an investment in future process reliability and product quality as well!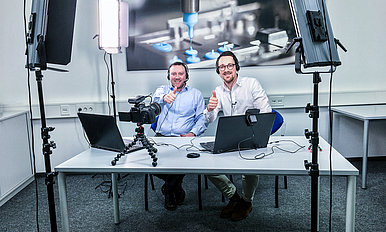 Our Team
Knowledge alone is not enough - you must be able to apply it. Our experienced team is committed to providing you with the skills you need.
Why do we devote ourselves to training and further education?
The knowledge and skills of our employees are key success factors in global competition. This applies to all stages of your added value, but it is especially important for complex bonding, dispensing and potting processes. Here, optimum results should not only be achieved for specific projects. Instead, company-related standards in this environment contribute to improved quality and higher added value.
The best technology is ineffective if it is not used optimally. You know us as a reliable partner - from the first dispensing test through commissioning to competent support throughout the entire life cycle of your Scheugenpflug equipment. We would like to pass on our almost 30 years of technology and process know-how to you so that you too can benefit from maximum quality, cycle time and process reliability in your application.
You can choose between various trainings and courses - online, at your site or on our premises. Here we equip you and your employees with the know-how and technology to get the most out of your products. Hands-on experience guaranteed!

"With our Academy knowledge you can maximize the benefits of your dispensing system - for your company, your products and your customers."
Rainer Haslauer, Trainer Scheugenpflug Academy