Lay the foundation for your career while still a student!
Are you in the middle of your studies and do you want to take what you've learned and put it into practice? Are you trying to avoid more assignments that end up collecting dust in drawers after all the hard work you put into them, and instead want real projects that can be put to active use?

Then you should consider an internship, a working student position or final thesis project at Scheugenpflug!

At Scheugenpflug you can expect challenging tasks and projects for which you will be responsible. This gives you the opportunity to become familiar with our work routine, acquire valuable experience in an internationally active company and see the success of your work once it is implemented. You will receive intensive training and your own, fully furnished work space. During the practical phase, you are not only considered a full-fledged team member, you also have a constant contact to guide you and assist you with your tasks. You can expect a modern, pleasant work environment, full support and pay commensurate with performance.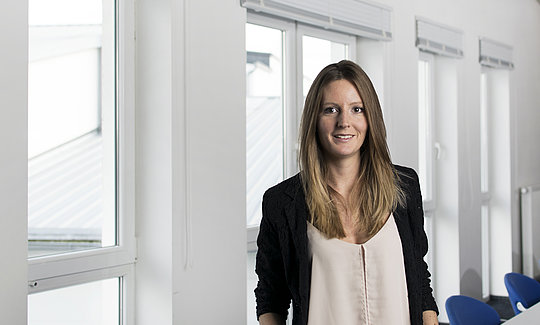 Susanne E. – Intern, Marketing Department
"Since September 2016, I'm doing an internship in the marketing department. I especially like that I was able to take over challenging areas of responsibility early on, which involved tasks I am now doing on autonomous basis. I support my colleagues in the areas of exhibition planning and homepage design, apart from helping out with the day-to-day business which renders my works routine interesting and diversified. As an intern, I'm an integral part of the team and I'm able to introduce my ideas and experience to the work."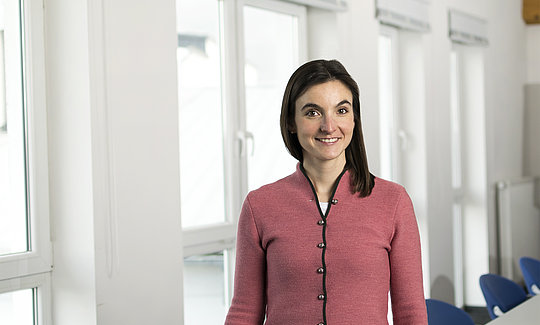 Kristin D. – Working Student, Human Resource Management
"In addition to my studies of business economics at the Regensburg Technical University, I have an occupation as a working student in the HR department for 16 hours per week. I have been quickly integrated into the team and receive small projects every now and then, for which I may take responsibility. The practical part of my working student position is a great addition to the rather theoretical study content."
Our expectations
You are motivated to actively assist us with the issues and projects at hand through your dedication, knowledge and expertise. You fit well in our team and actively contribute your own ideas. We naturally expect that you are an independent and organized worker.

We also regularly offer final thesis opportunities and welcome unsolicited applications.