Applying adhesive and sealant hand in hand with quality assurance
The image processing system RTVision allows the production plants to "see".
With inspection integrated in our dispensing cell, applying adhesive and sealant now goes hand in hand with quality assurance..This enables plant operators to achieve a higher, fully documented level of quality. At the same time, rapid reaction times in process monitoring increase the productivity of the plant.
The in-line Vision System is available in two versions: RTVision.t and RTVision.3d. Both systems can be easily integrated in our dispensing systems and feature compact dimensions and industrial design.
They provide a 360° view around the nozzle as the bead is applied. This ensures that the continuity, position and width of the bead are constantly monitored. RTVision.3d can also monitor the height and volume of the bead as it is applied.
Six reasons to invest in our Vision system
Increase your production quality
Save costs and adhesive material by reducing rework and scrap parts
Keep your productivity levels high with in-line inspection
Benefit from the highest image processing standards on the market
Fully documented level of quality and traceability even after component delivery
Lower your total cost of ownership!
Take advantage from Scheugenpflug as single provider for your production line: Benefit from perfectly matched solutions for your production line. One system– all functions. Floor-space-saving. Cost-saving. Resource saving.
High-quality in-line bead inspection
Inspection of all common adhesives, sealants and application types
Immediate detection of quality issues thanks to in-line monitoring without additional cycle time
360° coverage of the application ensures 100% bead inspection
Easy to use software
Easy parameter setting
Intuitive user guidance and clear OK / NOK indication
Teach-in functionalities support machine operators and reduce start-up time
Detailed visualization of status
Industrially proven algorithms ensure best quality assurance support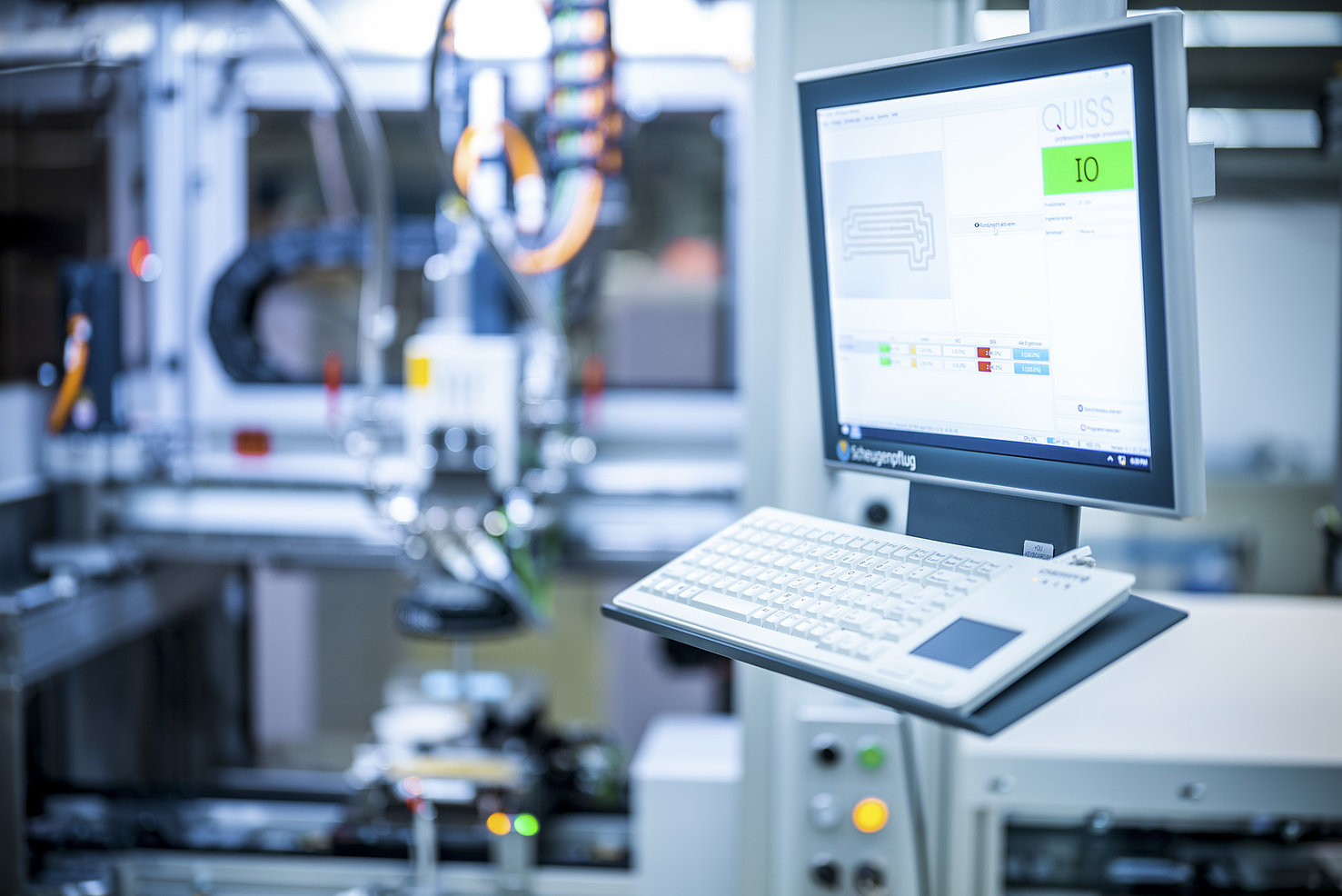 Inline quality inspection in three dimensions
± 0.5 mm
accuracy in adhesive gaps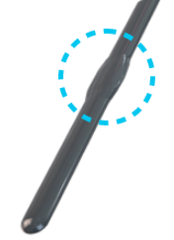 ± 0.1 mm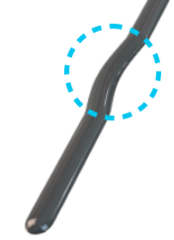 ± 0.1 mm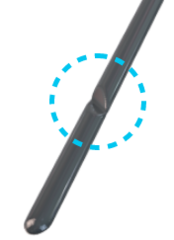 ± 0.15mm
Precise dispensing in any position
See in the video how the Vision System RTVision.3D monitors and adjusts the track application: By locating the component in 3D, the path of the axis system can now be automatically corrected, eliminating the need for the component to be fixed during the dispensing process.
High speed combination
High speed dispensing combined with the RTVision system saves time and space. The video shows quality monitoring as an integral part of the dispensing cell. The DosP DP2001 high-performance dispenser performs up to ten times faster than comparable solutions on the market. In combination with inline camera inspection you profit from: Cycle time saving of up to 50%, precise and homogenous material application, on-the-fly dispensing, real-time inspection as the adhesive or sealant is applied and compact design.