Homogeneous and bubble-free
A good dispensing system is only as good as the material preparation and/or feeding system used. Only the correct preparation and feeding unit can provide homogeneous feeding of potting media that is optimized to the particular application.
An advanced preparation and feeding system can even compensate for interruptions, breaks and errors during dispensing or in downstream production steps without compromising quality. Scheugenpflug AG offers material preparation and feeding systems for all 1C and 2C potting materials with viscosities ranging from 50 to 1,000,000 mPa∙s. With these systems you are also well equipped for tomorrow's potting media challenges.
Ready-to-Go System Solutions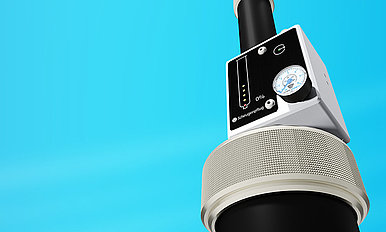 FEEDING FROM PAILS
Our material feeding units and the vacuum follower plate were designed for the reliable material feed from original containers.
SYSTEMS FOR SELF-LEVELING MEDIA
The LiquiPrep LP804 material preparation system and our barrel agitator station ensure optimal material processing for sensitive potting materials.