Cutting-edge bonding technology for joining sensitive components
Bonding is increasingly displacing traditional joining techniques such as bolting, welding or riveting in ever more areas. This change is for a good reason:
Bonding joins parts without affecting them structurally or damaging them. Many lightweight developments would also not have been possible without bonding. Our system solution overcomes all obstacles with regards to safe bonding processes for spot, line and surface application. Fast and precise adhesive application without component contamination is not a challenge for our system solution.
Overview of standard requirements
Our proven system solution
Our proven system solution for adhesive application comprises the LiquiPrep LP804 material preparation and feed system, a Dos P016 dispenser and the DP803 DispensingCell. The material preparation/feed system and the dispenser are specially designed for the preparation and processing of liquid dispensing media. The previously prepared dispensing material is conveyed from the material preparation and feed system via material feed lines to the dispenser. Precision bonding of the component in three dimensions is ensured by the dispenser mounted on the CNC axis system of the dispensing cell.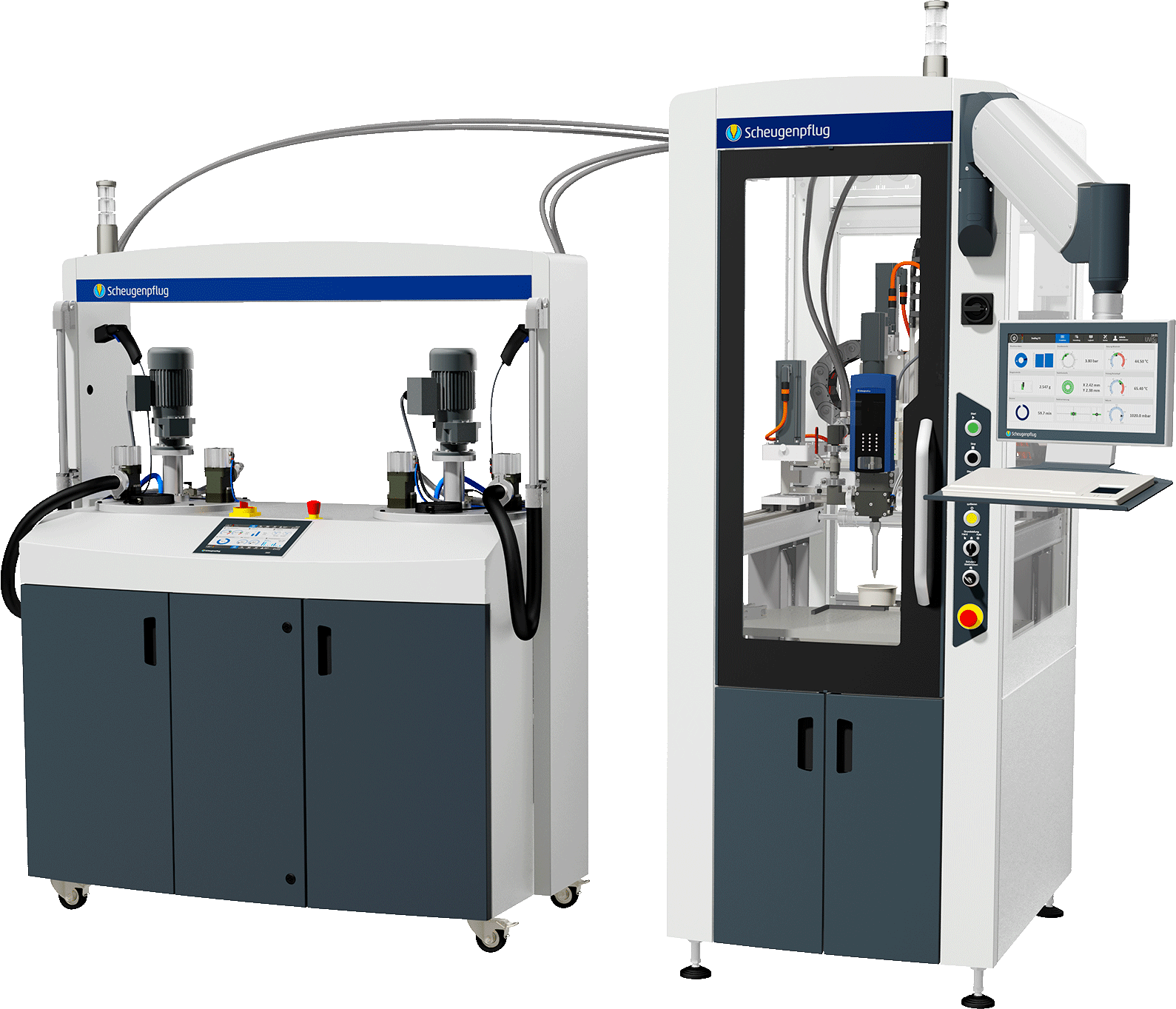 Innovative EViS and UViS 5 operating concepts for simple handling – with UPiC 5 dispensing program setup, including matrix/CNC programming, 3D visualization of the workpiece and intelligent dispensing contour creation
30% more compact and over 15% lighter complete solution based on volumetric dispensing and high-precision positioning with an axis system
Top adhesion quality thanks to comprehensive options for dispensing process monitoring through final inspection of bonds
Absolutely homogeneous, bubble-free and optimally temperature-controlled adhesives
Application examples for applied adhesives